TEMPORARY RESIDENCY CANADA THROUGH
Student Permit
A student permit is a document that allows foreign nationals to study at designated learning institutions in Canada.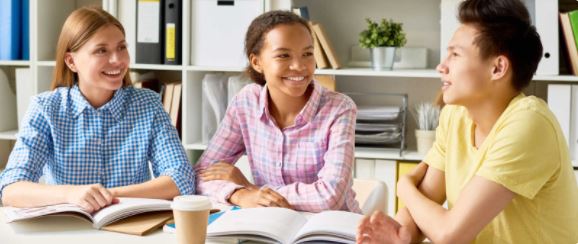 When you study as an international student in Canada, you are essentially making the right choice for your future. After all, Canadian education is an investment for you or your children.
Canada is known around the world for its high standards of education from elementary to high school, colleges, and universities and beyond.
Accurate quality assurance at every level of the education system ensures that you can get a world-class education. Enjoy the benefits of studying in Canada as an international student.
Different levels of education in Canada
Primary schools
The Canadian Primary School System provides a motivating learning environment for children from kindergarten to grade 8.
Secondary schools
Canadian high schools or high schools offer opportunities for children to grow, learn and develop skills for the future. Classes 9 to 12
Language schools
Canada is a bilingual country and French and English are the official languages. Canada also ranks first in the world in language teaching.
Technical and vocational colleges and schools
To learn focused practical and professional skills, Canadian technical and vocational colleges and colleges will put you on the path to success.
Universities
Canada has some of the top universities in the world that have a leading role in research and have played a significant role in fundamental changes in human life.
Graduate
Canada has graduate study options nationwide, including masters and doctoral programs.
Professional certifications
In Canada, you will be able to obtain a professional certificate or certification in your field of work and pave the way for job opportunities in Canada, your country or any other country.
Student exchange programs in Canada
Another educational program in Canada is attending high school, college or university through a student exchange program with other countries.
Online and distance learning programs
Canada is one of the leading countries in online learning and distance learning.
You can study in Canada if:
You are enrolled in a designated educational institution (DLI).
Prove that you have enough money to pay for your expenses, including:
Tuition, living expenses, transportation, etc. for yourself and your family members who come to Canada with you.
You obey the law, you do not have a criminal record and you will receive a police certificate(if necessary)
You are in good health condition and you will have a medical examination (if necessary)
Prove to an immigration officer that you will leave Canada after your study permit expires.
Responsibilities while studying in Canada:
Make progress in completing your training program
Respect the conditions mentioned in your study permit
If you are no longer eligible, you will leave Canada or when your permit expires.
Under some circumstances, you do not need a study permit to study in Canada if the duration of the program or course is less than 6 months and you will be able to finish the course or program while you are visiting Canada and you have a valid status.
In some cases, it is possible to work part-time while studying and work can be done off or on the campus.
To apply for a study permit in Canada you need the following documents:

Letter of acceptance from an educational institution. ( DLI)
Travel documents (passport, etc.)
Evidence of financial ability.

You may also need to provide the following documents:

A study plan which is a letter stating the purpose of your application to continue your studies in Canada, as well as your knowledge of a student's responsibilities in Canada.
Certificate (CAQ) for applicants to study in the province of Quebec
Proof of guardianship in Canada (minors only)

Other documents such as:

Marriage certificate, etc.
To apply for a study permit, you need a letter of acceptance from a Designated Learning institution. (DLI)
Designated Learning institution is an institution that is approved by a provincial or federal government and accepts international students.
All of these Designated Learning institutions are listed and have a special number. (DLI Number)
All elementary and high schools in Canada are Designated Learning institutions. They are not on the list.
If you are planning to attend an educational institution after high school, make sure it is on this list and has a DLI number.
If your goal in studying in Canada and applying for permanent residency in the next stages, you need to know if you are eligible to work after graduation.Not all Designated Learning institutions are eligible for a post graduate open work permit after graduation.In addition to graduating from a qualified educational institution, you must meet other criteria to receive a post graduate open work permit after graduation.
Validity of student visa and study permit:
Basically, a student visa and study permit will be issued for a maximum of duration of the program plus 3 months  or the expiration date of the applicant's passport (whichever comes first).
| | |
| --- | --- |
| Application Type | Fee ( Canadian Dollars) |
| Study permit (including extensions) – per person | 150 |
| Restore your status as a student | 350 |
| Biometrics – per person | 85 |
GET AN

APPOINTMENT

 
It is your duty in life to save your dream