IMMIGRATION TO CANADA THROUGH
The Provincial Nominee Program is a set of Canadian programs operated by the Government of Canada in partnership with individual provinces, each of which having its own requirements and streams. It offers a pathway to Canadian permanent residence for individuals who are interested in migrating to a specific Canadian province or territory.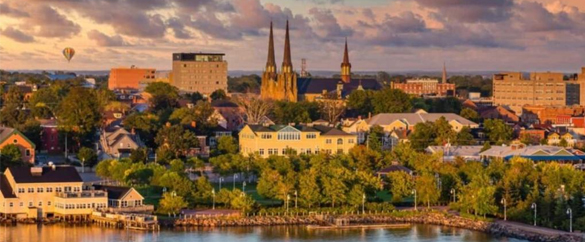 Each Canadian province and territory operated its own PNP designed to meet its specific economic and demographic needs.
In addition, the five following PNPs are considered the easiest for international applicants to get PR in Canada.
Alberta's Express Entry Stream
Saskatchewan's International Skilled Worker
Ontario's Human Capital Priorities Stream
Nova Scotia's Labour Market Priorities Stream
PEI Express Entry
Eligibility & Requirements:
        In general, the provincial nominee programs require that applicants have a job offer from a Canadian company that has received some type of approval from the express entry program to hire workers from abroad. The express entry program does not actually necessitate job offer.